Haworthia attenuata, is one of the most popular succulents around the world. It's most recognized by it's raised white spots which form on both sides of its pointy leaves. This aloe like plant is hardy and easy to care for, making it a perfect addition to your digital garden. Inspired by nature, these Botanic Specimens are made with REAL Haworthia Succulents. Each specimen is made with natural photographic elements. In this set you will find 4 succulent specimens hand selected from nature and carefully trimmed to flawlessly blend into your digital garden. Also included – 12 bonus borders!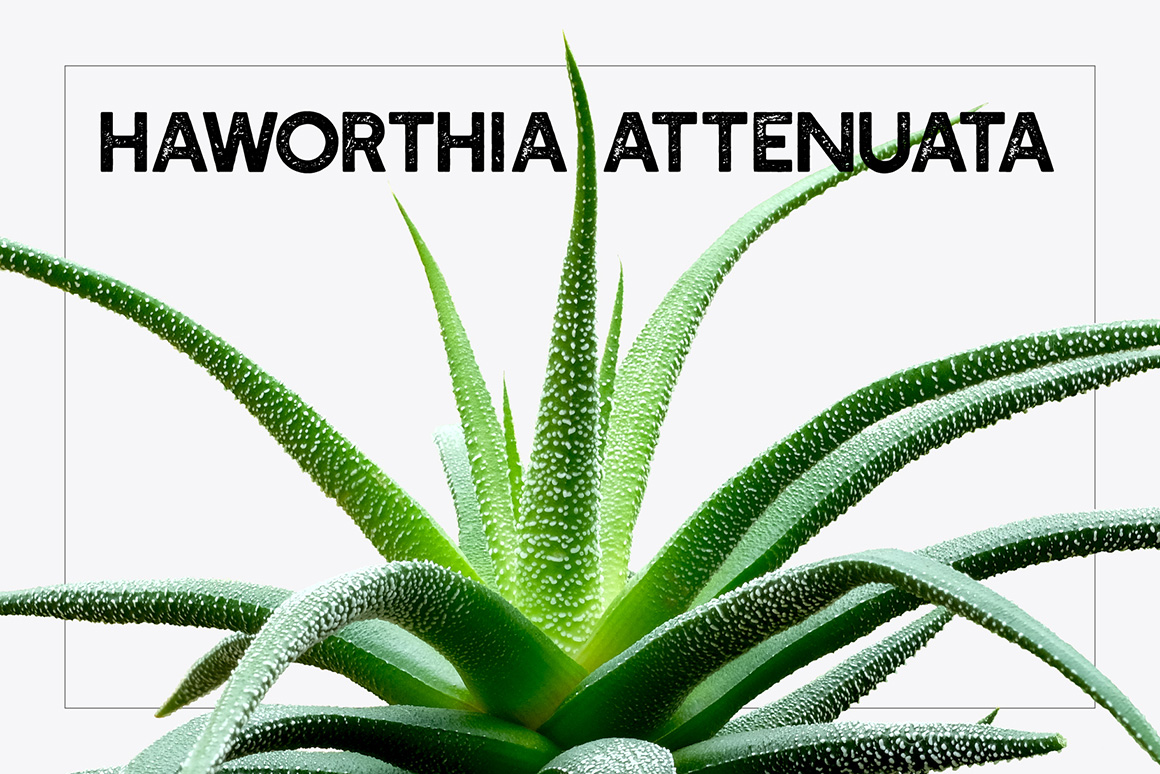 • This set contains 4 Digital Haworthia attenuata Succulents + 12 bonus borders •
PNG files / transparent background & JPG files
300 dpi / high quality photographic clip art
4 Specimens PNG files – 5400 x 3100 pixels or larger
4 Seamless Borders PNG files – 3600 x 1800
4 Frames PNG files – 1800 x 1800
4 Frames JPG files – 1800 x 1800 & 2400 x 1600
The Haworthia Succulents featured in this specimen collection thrive in my home garden, they've been a part of my personal succulent collection for over 4 years now. The complex shapes of these Haworthia attenuata specimens were carefully cut and prepared to fit right in to your next creative project. These natural elements are are spunky and loaded with personality! Give your next project refreshing and realistic pop. Each of the succulents in this pack are placed on a transparent background. *A few of the bonus files have a white background.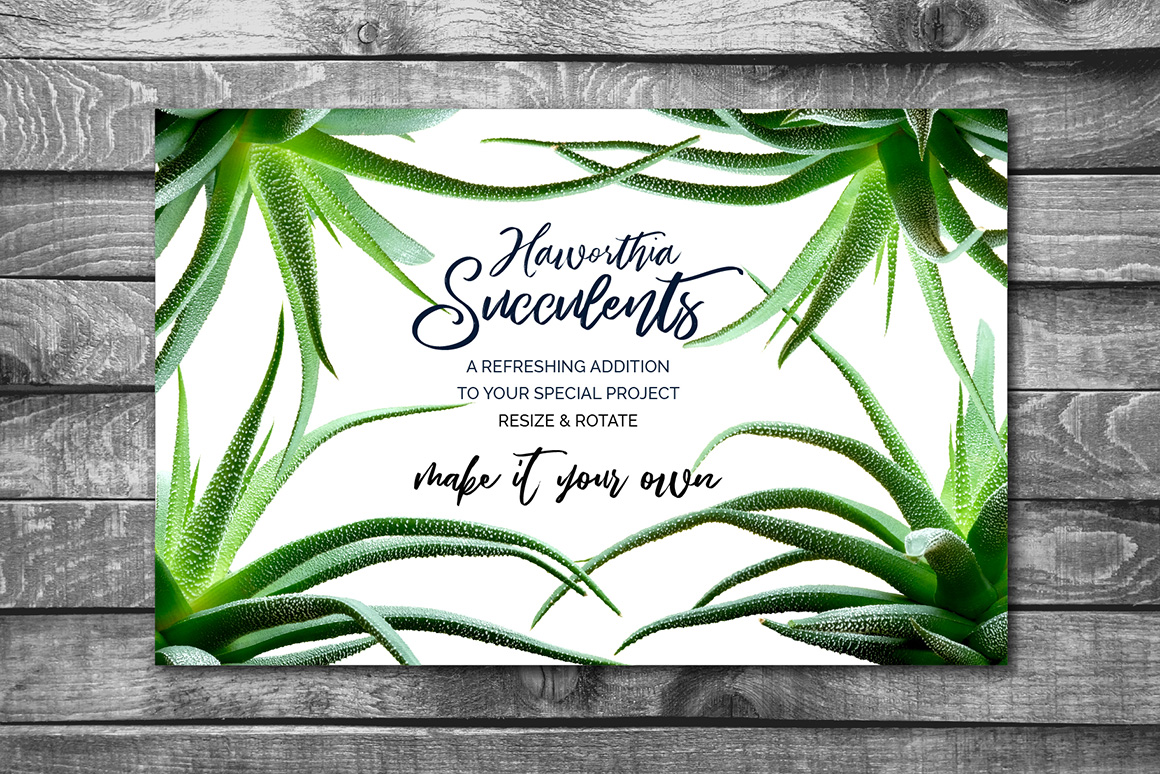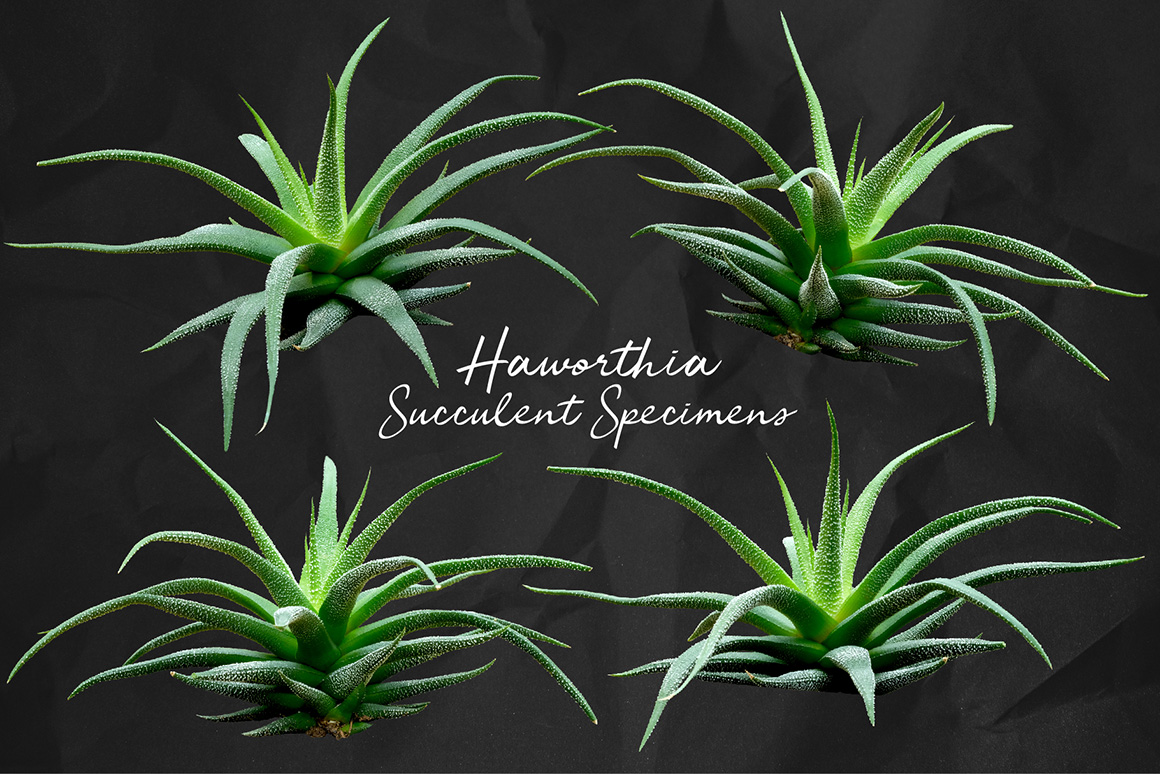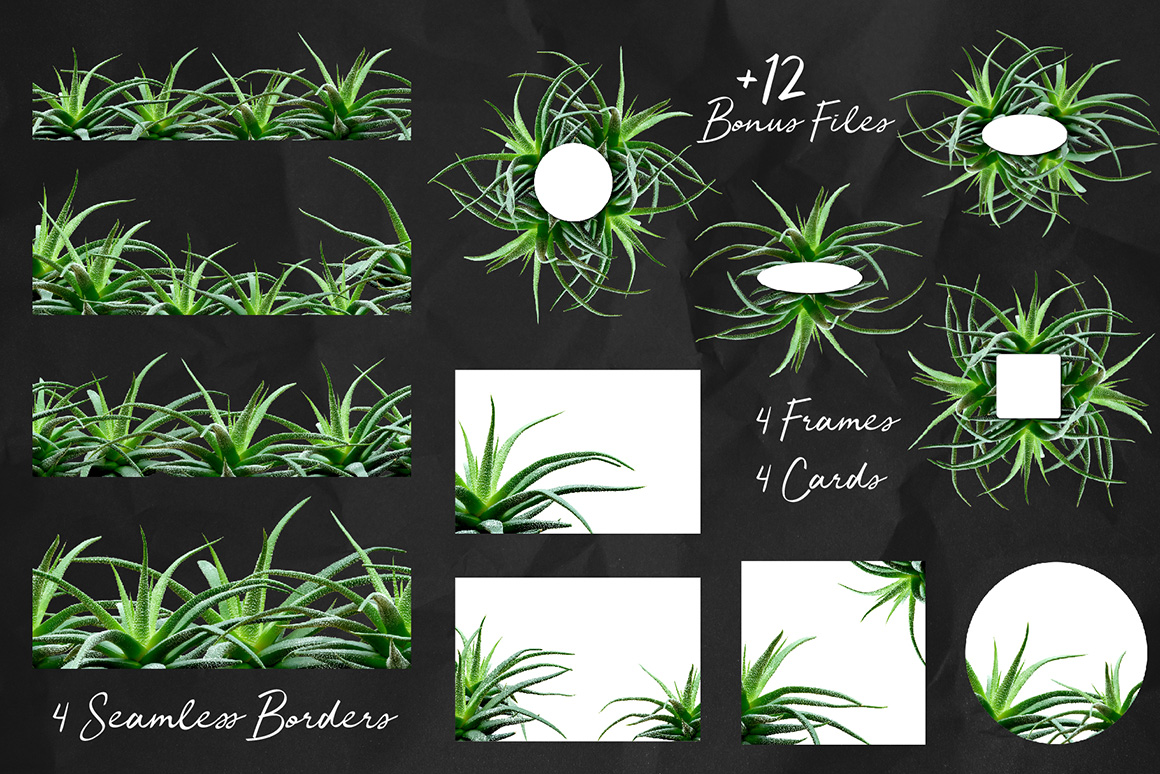 Use these gorgeous digital succulent specimens for your next creative project! Place them into your next digital landscape, digital backdrops, digital scrapbooking, collage, personal website/blog, graphic design, banners, print them out for greeting cards, invitations, place cards, party supplies, and more!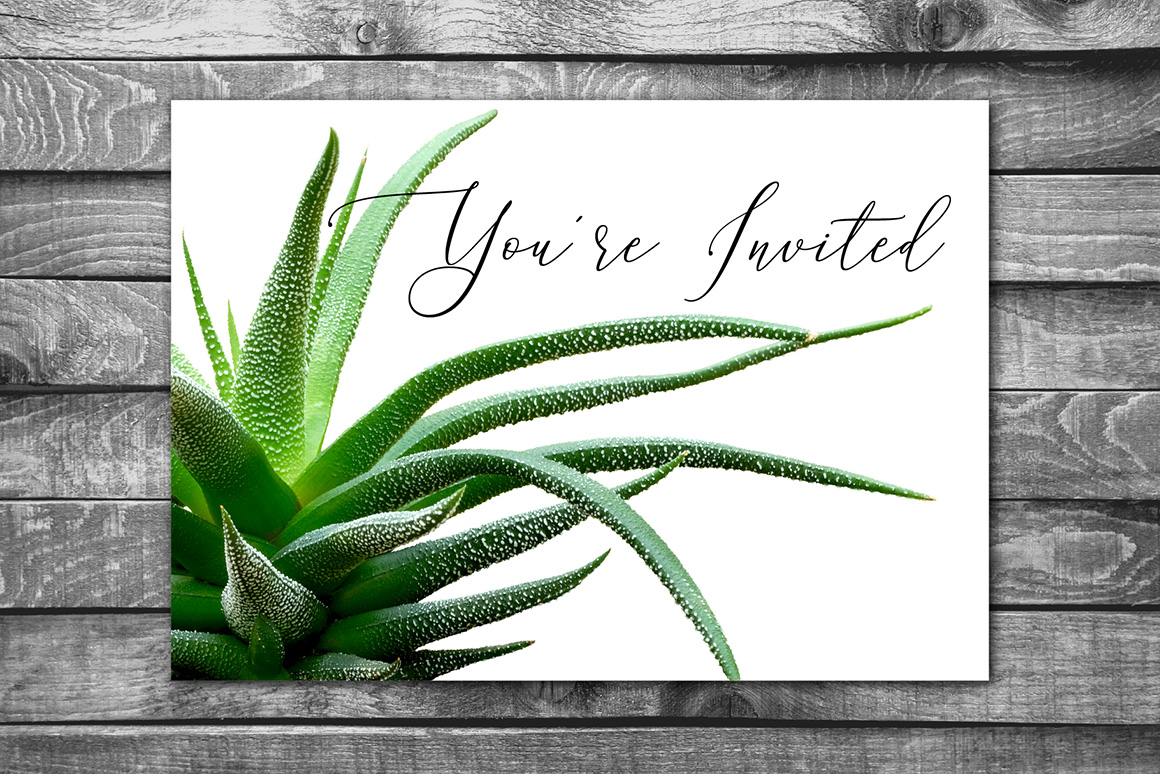 Find this set in two options, available at Creative Market and Etsy!
Thanks for stopping by!
Powered by Creative Market