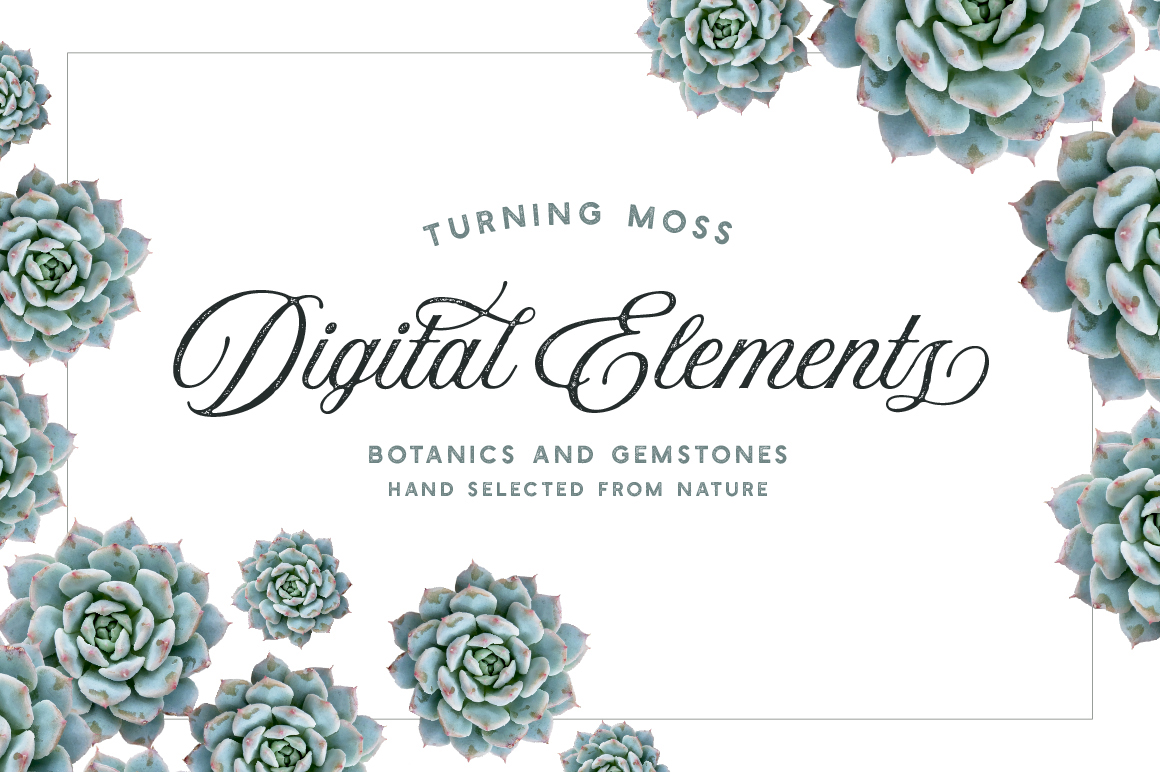 Hello! I've been working hard behind the scenes to grow Turning Moss Digital. New products have just been released and I'm proud to announce the opening of my new shop at Creative Market!
Creative Market is a marketplace specifically focused on digital goods made by designers for designers. It's the go to place for digital resources. You can find just about any tool or missing element for your next design project including: fonts, graphics, patterns, textures, images, templates, and so much more!  I'm thrilled to be part of it all, here's a peak at the beginning of my shop…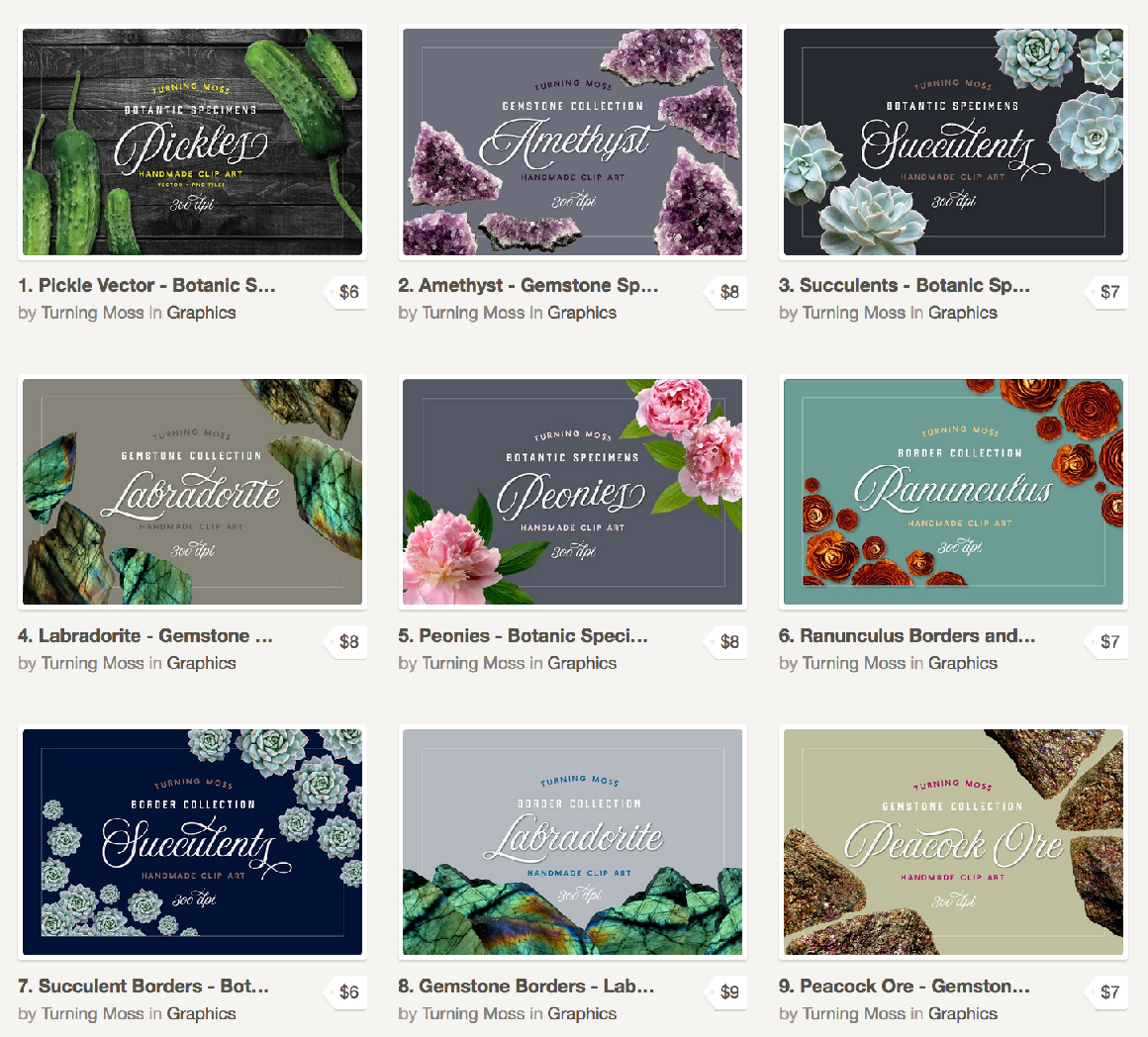 The quality of work and products offered on Creative Market is truly inspiring. As a new designer I feel like the tiniest fish in such a vast sea of incredible talent, but being in the water inspires me to keep swimming and learning. I've got a lot of ideas that I'm working towards and I'm thrilled to now be part of this platform so I can continue to grow and share my digital goods with you. Thanks for following along, you can check out my shop right here: Turning Moss on Creative Market
If you are not familiar with Creative Market or how it works, check it out. Every week 6 amazing designers offer up a free product for you to download and try. It's a constant rotation of free samples from a variety of digital designers.
Powered by Creative Market
Save
Save