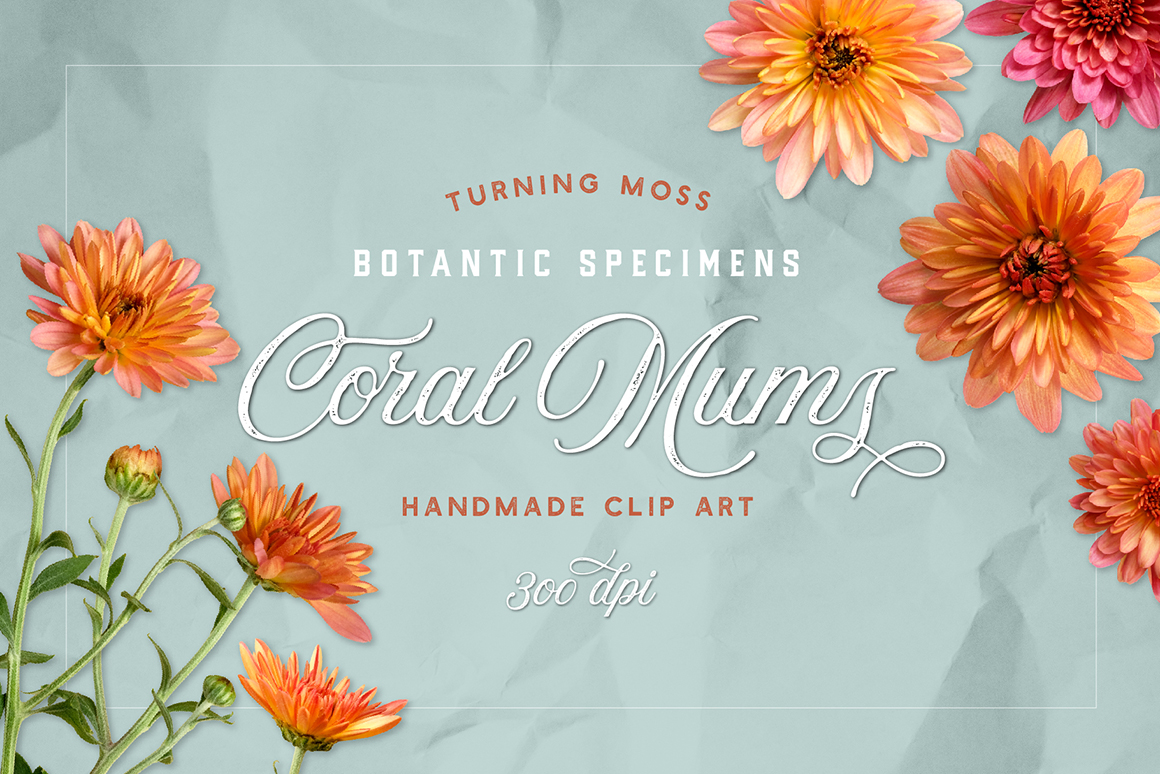 Chrysanthemums are a classic autumn flower, each year they grace us with bright mounds of color as the seasons change. These Coral Mums are especially lovely with each bloom displaying a medley of warm tones. Though typically thought of as a fall flower, these beauties last through every season. Inspired by nature, these Botanic Specimens are made with REAL Chrysanthemum Flowers. Each specimen is made with natural photographic elements. In this set you will find 12 Specimens hand selected from nature and carefully trimmed to flawlessly blend into your digital garden.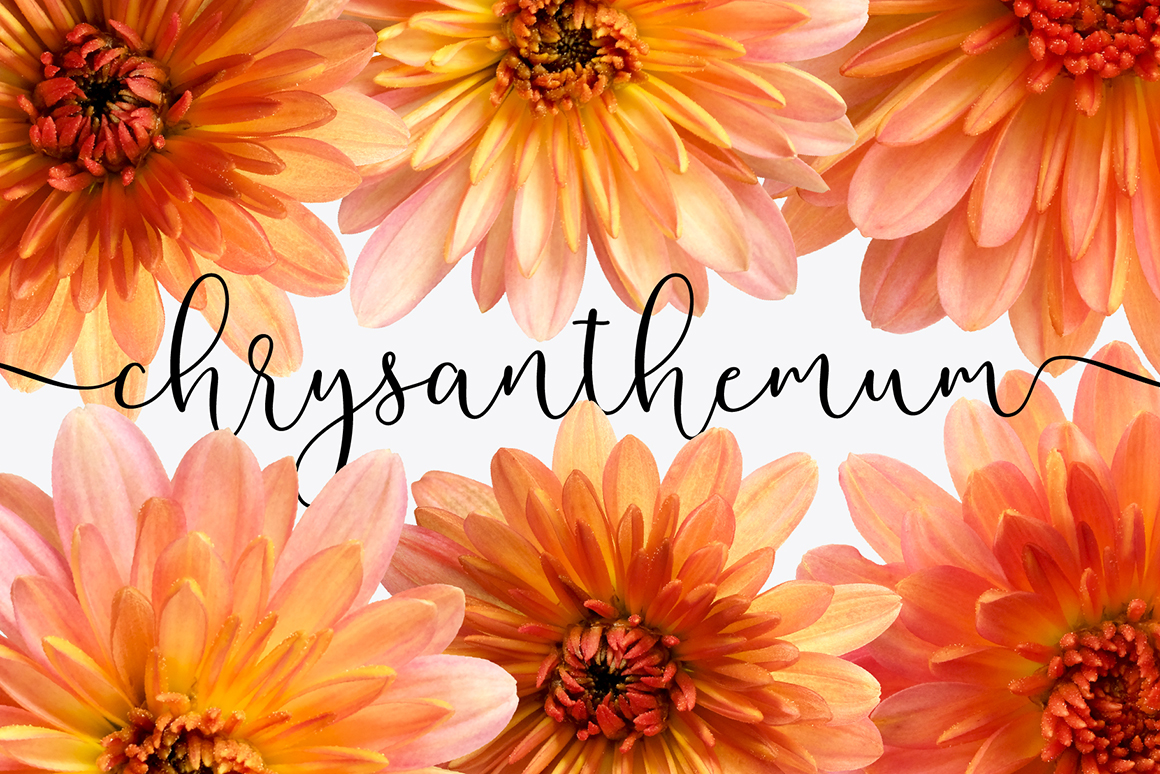 12 PNG files / transparent background
300 dpi / high quality photographic clip art
File sizes range from – 2700×2700 / 3000×3000 / 4800×3200 / 5100×2400
Each of the Coral Mum specimens were carefully cut and prepared to fit right in to your next creative project. These elements can be used for flat lay & side view mockups. The photo-realistic botanics are sure to brighten up your work. Each flower in this pack is placed on a transparent background.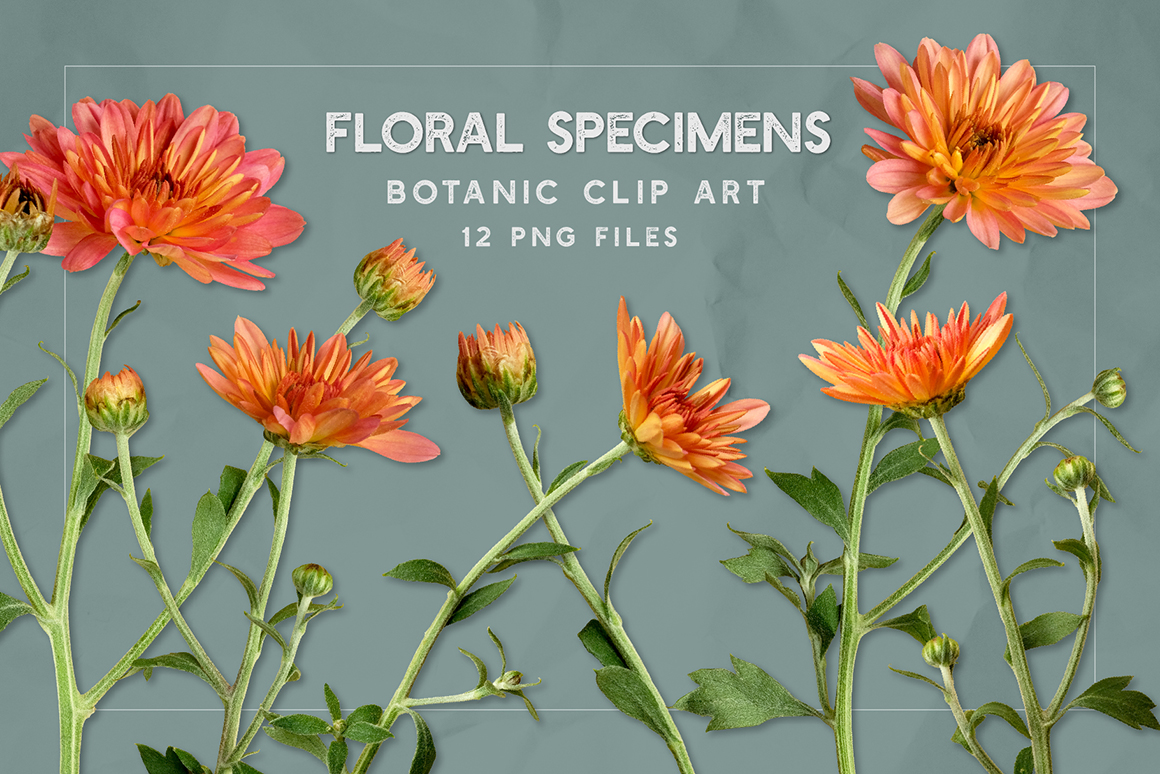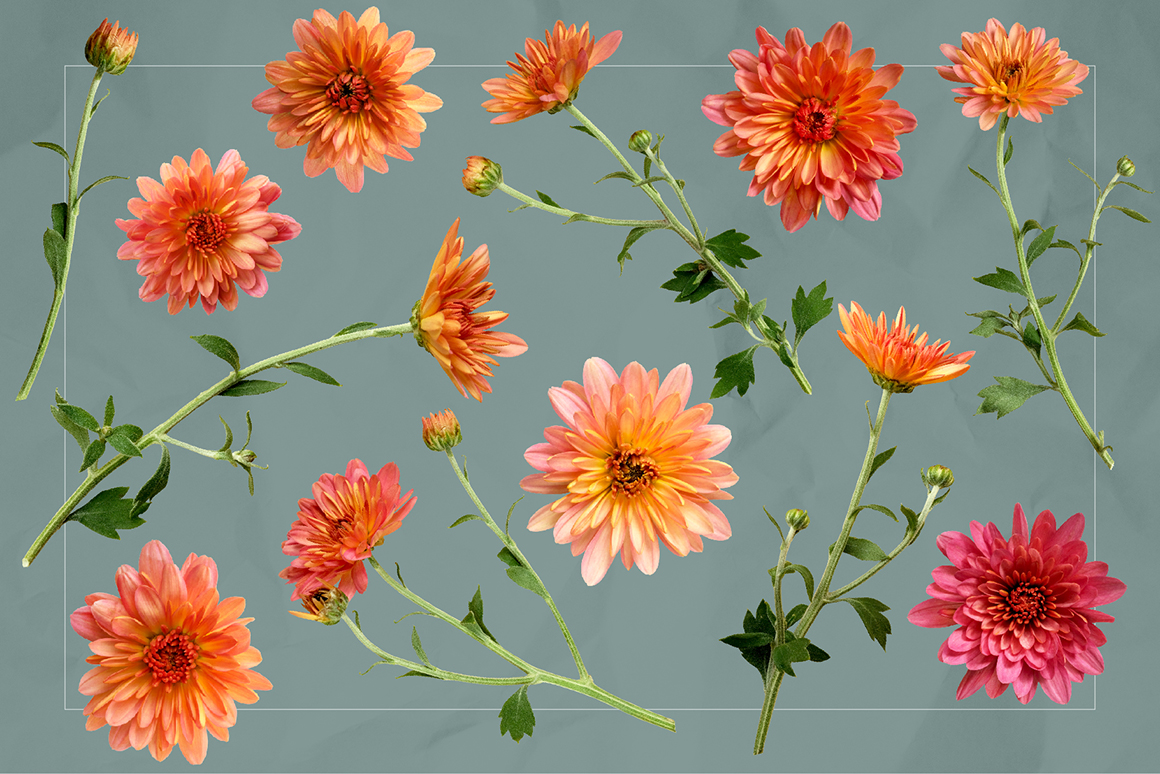 Use these gorgeous digital Chrysanthemum specimens for your next project! Place them into your product mock-ups, packaging design, digital landscape, digital backdrops, digital scrapbook, collage, personal website/blog, graphic design, banners, print them out for greeting cards, invitations, place cards, party supplies, and more!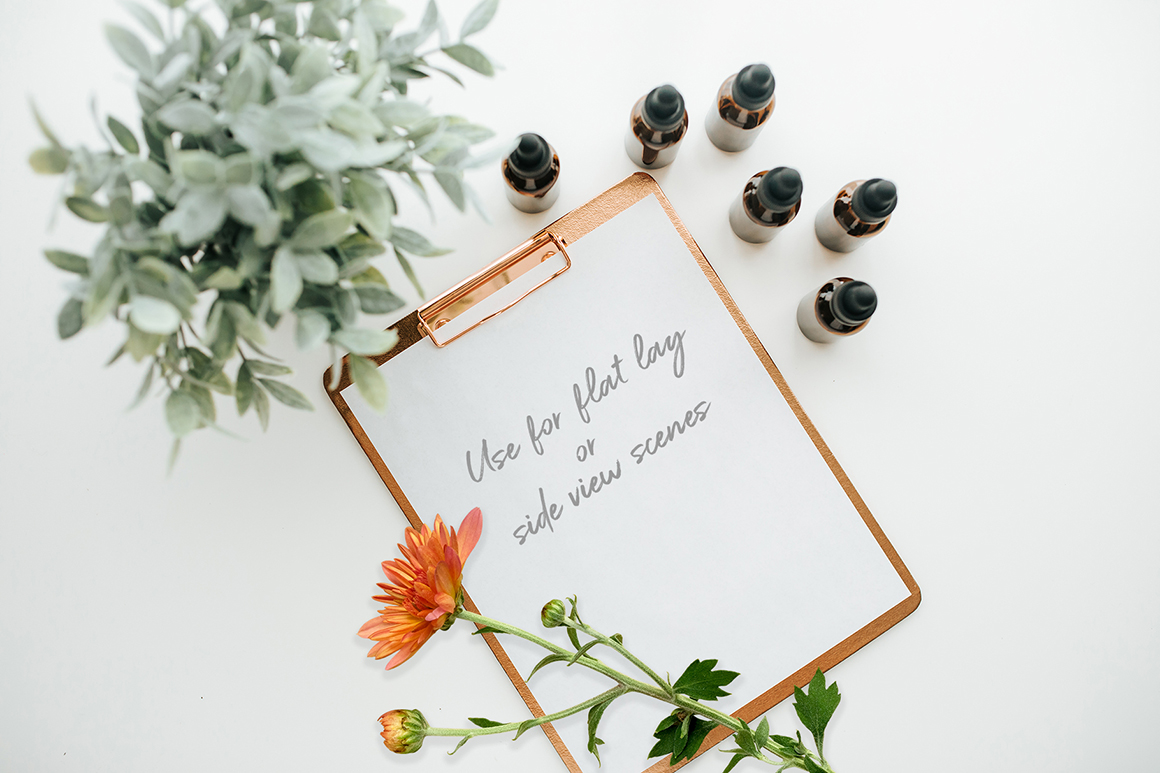 Find this at Creative Market and Etsy!
Loading Preview…
Powered by Creative Market